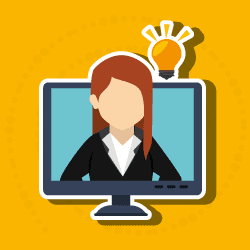 Do your new members renew at a far lower rate than other members of your association? If this is true, you are not alone as new members tend to be the most at-risk members for associations.
Dynamic Benchmarking and Kaiser Insights, LLC teamed up to conduct the New Member Engagement Study.
The research revealed that no matter the type, size, or focus of your association a new-member engagement program works!
In this in-depth session, Amanda shares many new and exciting insights from the research including the 4 strategies the most effective new member onboarding programs rely on. Participants will see which tactics work best along with implementation tips and get a step-by-step process to use immediately!
Improve your organization's renewal rates!
Watch the free, on-demand webinar >>
See how associations improved their new member renewal rates by 9.7% AND:
Learn how to create a new member engagement program your members will love.
Understand the key changes you can make to radically improve an existing onboarding, welcoming, or orientation program.
Hear about the link between these underused but critical programs and overall member engagement.
Jumpstart your member engagement today!