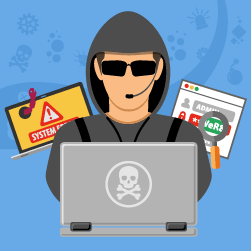 It's easy to become complacent when it comes to internet security – particularly when it involves passwords. But don't get fooled today (or any day). Use this quick checklist to make sure you have maximized your online security.
Avoid checking email, bank accounts, logging on to social media, etc. when on public wi-fi.
Don't use same password for multiple sites and consider using a password manager.
Some of the most commonly hacked passwords in the last year were:123456
1234567890
qwerty
1111111
123123
qwertyuiop
123321
666666
1q2w3e4r5t
password
google
987654321
Use 2-factor verification – when someone tries to log on to your account from a new or unknown device, they must provide a code that is emailed or texted to you in order for them to continue.
Always log-out when you're done on a site (no matter how inconvenient it seems).
Back up your data either on the cloud or on external drives.
Protect yourself and protect your Association by taking steps to reduce your online vulnerability. (And remember, when it comes to hacking, no one ever thinks it will happen to them.)
SEE ALSO:  How to Survey Association Members