Guest Blog by Frank Kenny
Is your renewal process as effective as it could be?
If you're not sure how your renewal process measures up to others in the membership business, let's think about one of the strongest, most efficient membership models—Netflix.
Imagine being an employee in charge of billing for Netflix subscriptions if Netflix worked the way many associations and chambers currently do. If you followed this model, you would print off and send out a paper invoice.
Netflix has a subscription base of over 182.8 million people. Think about printing off and mailing all those invoices. Imagine the paper, printing, ink, and mailing costs. Not to mention time and energy.
Not exactly a modern process.
While you don't have 182.8 million members, invoicing your members by paper makes the process longer, more complicated, and more costly for staff and members.
Now, what if you followed Netflix's monthly credit card billing process and applied it to your association or chamber? What would that look like?
It would mean:
Offering memberships payable in monthly installments.
Using a service to charge the member monthly, which is more convenient for the member than opening up an invoice, writing out a check, and mailing it back to you.
More time for association or chamber staff because now instead of printing and mailing, they're simply setting an automated payment to occur on the date selected.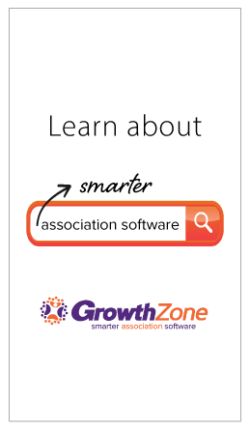 This is a win-win for you and your members.
Remove the friction from paying membership invoices through credit card auto payments, and you'll have more members renewing. As you have probably discovered, many members don't renew because they simply forget to send the check.
Plus, imagine the time you save this way, not having to run to the bank to deposit dues checks!
But if you were adopting auto payments with credit cards, you need to let your members know. There's a marketing component to helping them understand how your process will work. Once they do, they will likely embrace it with the same appreciation they do for many other memberships.
Your members will love:
The lower monthly payments rather than a larger annual one.
The ease of renewing.
One less thing to think about. People are busy.
Remember, "ease" is a benefit in busy lives these days.
Setting bills to be paid automatically is the new expectation for most people. 56% of all bills are paid online. Bills paid by check have decreased by 20% over the past decade, and it's likely that will continue. If you're not offering this service, you're not keeping up with what your members want.
And if you're working hard to recruit younger people, offering auto payments is a must.
Your members are already using autorenewals. They do it with their Netflix account, with Amazon Prime, and software. It's part of your members' lifestyle. To not embrace the possibilities behind it may leave your membership questioning your willingness to adopt technology, and they may question your efficiency. It's hard to position yourself as an innovative membership organization if you don't offer the same ease that other membership organizations do.
Do your members and staff a favor and offer auto payments with credit cards for invoicing.
Frank J. Kenny is an internationally recognized author, professional speaker, and consultant. He is on the faculty of the U.S. Chamber of Commerce Institute for Organization Management (IOM). He has taught social media, digital marketing, and technology strategies to business audiences from around the world.