Innovate Your Events & Networking
The global pandemic quickly accelerated the trend from live to digital events that was already underway. Online webinars, video chats, and virtual conferences are the very things many chambers and associations resisted in the past. Today, they have become the norm and an expected way to share information and ideas with your members and community.
Here are quick tips for navigating and embracing the shift to digital events:
Blend in-person and virtual attendees in the same live event to allow increased flexibility and mitigate the risk of event cancellations (e.g., weather, natural disasters).
Start with your event goals to determine whether it should be live or virtual (or a combination). For example, to drive lively discussion and debate, have a multi-speaker panel discussion; for attendee discussion, set up live roundtables or video chat breakout rooms; for more in-depth collaboration, consider a recorded presentation with roundtable discussions and live recaps).
Tailor event sponsorships to allow flexibility for members and supporters to create the best sponsorship package for their unique needs and goals. For example, if a potential sponsor of a virtual event values opportunities for one-to-one interactions with attendees, provide a proposal that includes one-to-one consultations with attendees – along with video advertisements, a co-presenting role, and attendee data from the event.
Provide a member forum where members can share ideas, information, special offers, job postings, and announcements. You can facilitate member idea exchanges by posting thought-provoking and discussion-inviting topics for asynchronous networking.
Offer professional development and training online and provide certificates of completion.
Embrace the costs of the new event landscape – virtual events will generate reduced registration and sponsorship fees, but your costs will be substantially reduced.
RESOURCES FOR GROWTHZONE USERS
GoToWebinar & Zoom Integration
Continuing Education Module
Events Management
Event Expo Management
Sponsorship/Advertising Management
Member Forum
GrowthZone Pay Payment Processing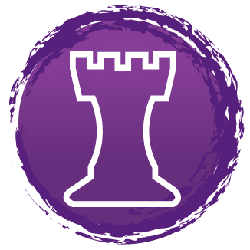 RESOURCES FOR CHAMBERMASTER USERS
Events Management
GrowthZone Pay Payment Processing
Member App